OF THE NATURAL
VISION RECOVERY
THE BEST MOMENT
FOR STARTING TO SEE
Upcoming online course starts:

Online-Training
is for those, who have:
🟣 Any refractive eye problems: nearsightedness, farsightedness, astigmatism, presbyopia
🟣 Accompanying degenerative disorders of the retina/optic nerve
🟣 Children – it will be useful for you to know how to protect them from visual problems at school.
Beginning cataract at any age. After working on yourself, in most cases you can avoid surgery and replacing the lens. Within one year course, it will gradually become more transparent.
Dystrophy or retinal detachment, as well as dystrophic changes in the optic nerve of various etymologies. By restoring sufficient nutrition to the eye retina cells, you will be able to overcome these serious disorders.
Hypermetropia and so-called "age-related changes" in vision, a decrease in the range of accommodation. They are recovered very easily. You can delay the actual" aging" of the eye for decades.
Low and high level myopia. Thanks to a systematic and integrated approach, the average rate of improvement can range from 0.25 to 1 diopter per month. We have people with vision even up to -20 diopters.
You're training your vision using the recorded video classes with the task, attend online Zoom (video-conference) where you can ask questions and instruction can correct your skills on the video or you watch the record of the class if you can't be online.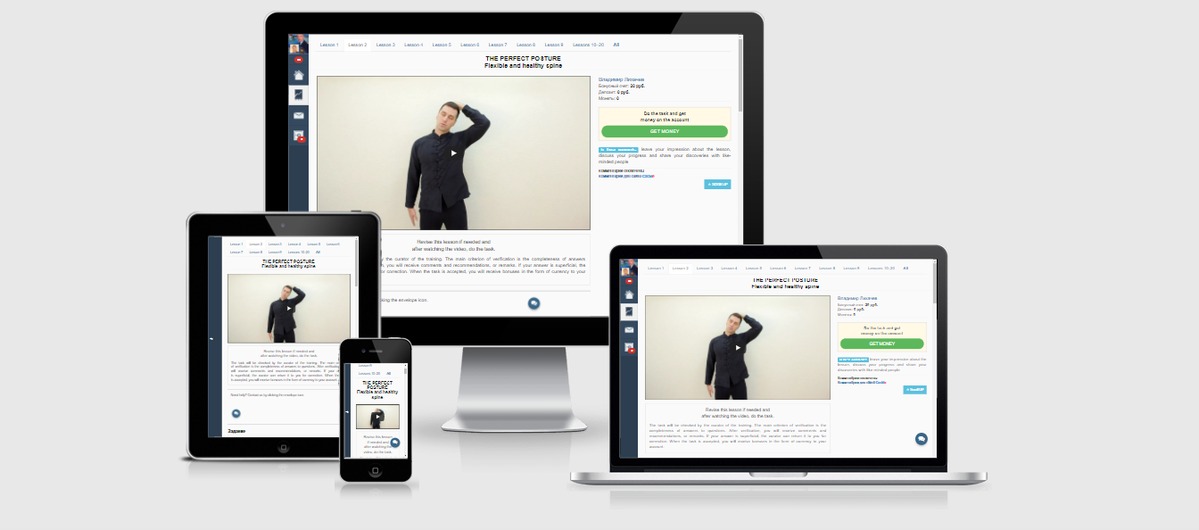 Access to the ready video classes (vision improvement, Qigong) with the tasks
ZOOM class at 18:00 CET on Wednesday and 10:00 CET on Saturday
The record of the ZOOM class is provided for you the next day after the online class if you can't come online
Access to the common WhatsApp chat to communicate with the expert team of instructor, ophthalmologist and supports who will guide you through every step of the way
On-the-go access across all your devices.
Choose your plan
& get a membership now
Eye problems have been developing for many years. So, for the best results, we recommend a subscription for 3 or 6 months, especially for myopia -3 and higher OR farsightedness +3 or higher.
For high refractive errors (from -4.5 diopters, as well as any degenerative disorders (macular degeneration, glaucoma, cataract, etc.), we strongly recommend a subscription for 6 months. During this time, you can get very significant results.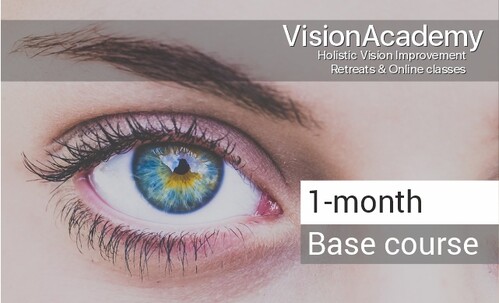 €3.30/day
Billed today as one payment of €99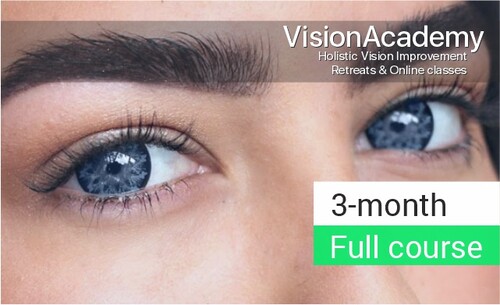 €83/month
Billed today as one payment of €250
€75/month
Billed today as one payment of €450
If you have a simple question, you can WhatsApp the instructor right. It's free.
If you have more questions and more serious eye problems, you can sign up for a personal consultation session (via video) to discuss the features of your vision. The cost of a one-hour session: 125 Euro.
To make up the cost of the consultation, you'll get a 45% discount for buying 1 and 3-month membership or 30% for a 6-month membership.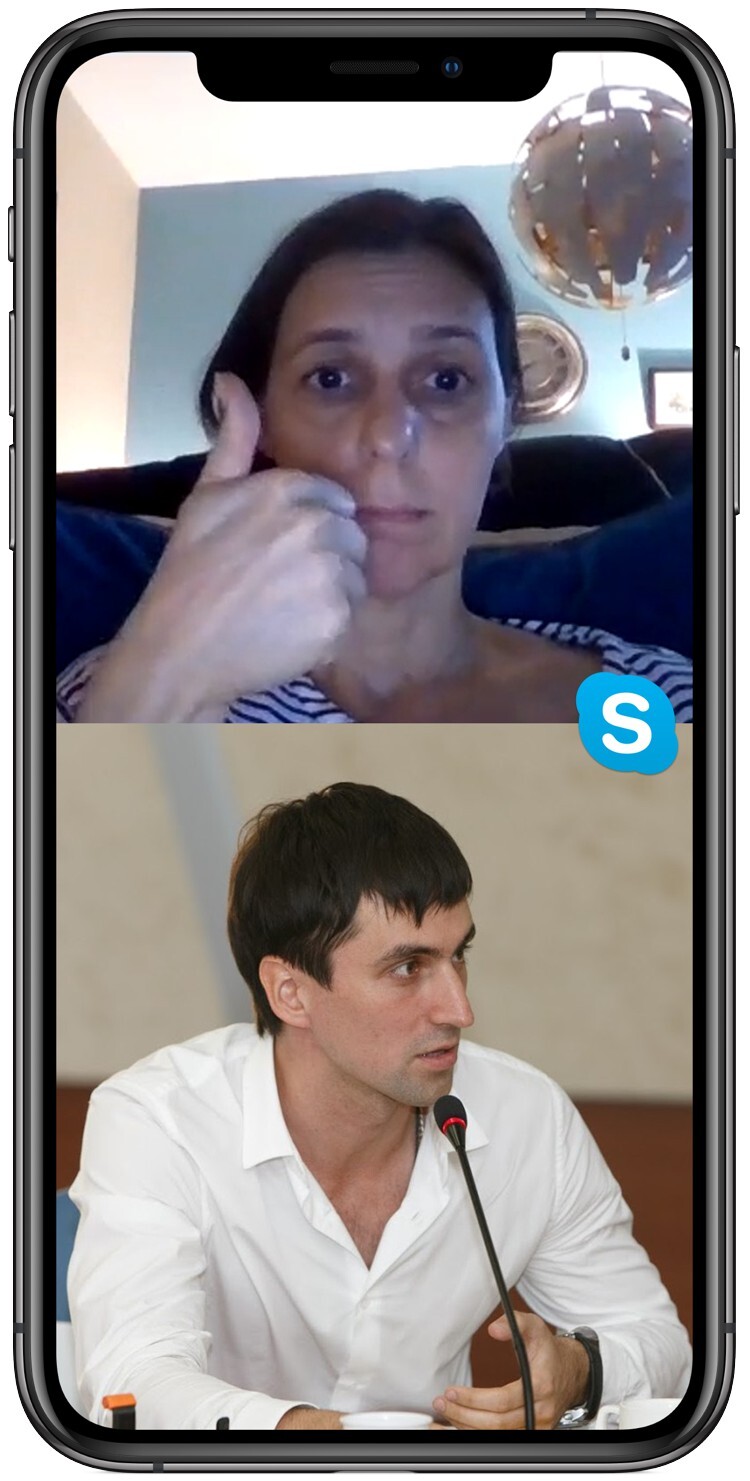 As our practice shows, visual problems never appear for no reason. You can always find out obvious or hidden causes.
The possible causes may be unhealthy visual habits, low-stress tolerance, an unbalanced diet that does not agree with the type of your metabolism, or lifestyle features.
During the consultation, we will identify these causes and make a list of recommendations that will be relevant for you. With these recommendations you'll save time and efforts required to recover your vision naturally.
or sign up for the full session:
To test classes according to our program, you can issue a Trial period for 14 days.
15 basic lessons of Vision Academy are available for you. Lessons open daily.
Plan 30 minutes at a convenient time for the classes. Each lesson has a simple task that must be completed. The instructor will check your task and give comments or recommendations.
Free: 14 days Trial period with the instructor supervision
Unfortunately, a guest subscription can be issued only once.
Please choose a subscription for 1, 3 or 6 months.
If you need advice, write to the Support.
Qigong Specialist (Traditional Oriental Wellness System)
Expert of the natural health improvement
Graduated from the Presidential Program of the Top Management training
Fedor has been holding regular seminars and workshops in Russia and Europe since 2008
Eyesight acuity is 150%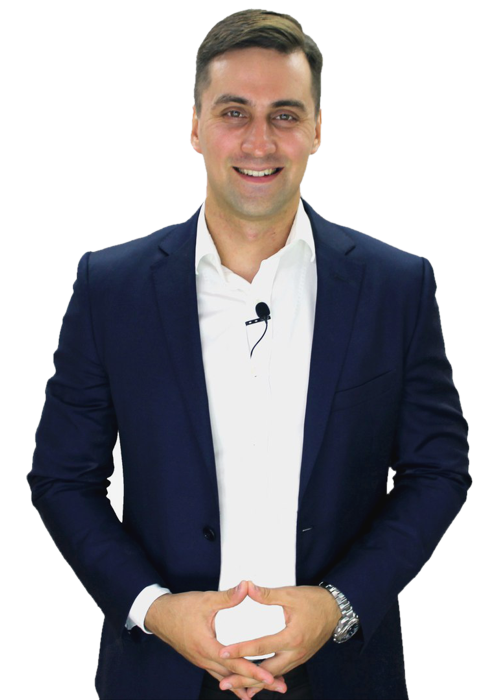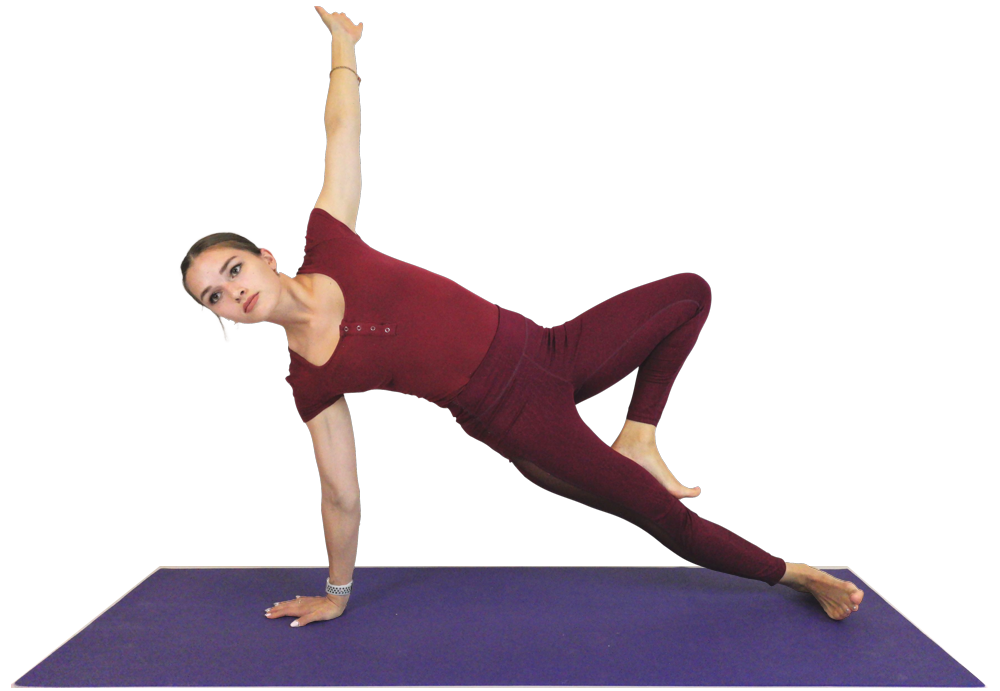 Practicing yoga since 2012
Bronze medalist of the Ural Federal District (Russia) of Fitness Championship
Consultant for healthy nutrition and weight adjustment.
As Customer Support Manager, it's my goal to ensure you get the best results with this course. Know that you can always reach us via our support center, or directly at fsimonov@yanex.com, or WhatsApp +7(912)923-6666 (Monday-Friday, 6:00am-18:00pm UTC)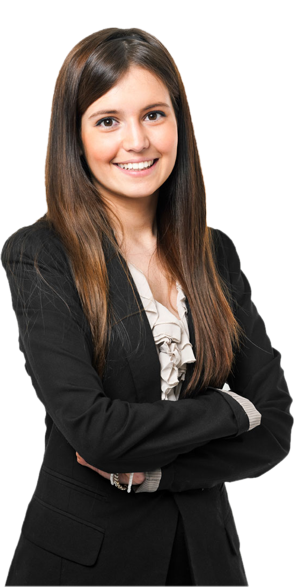 On top of that, enjoy peace of mind with Our Triple Satisfaction Guarantee:
| | |
| --- | --- |
| | Results: The effectiveness of the VisionAcademy trainings have been checked by the students from more than 10 countries. |
| | Quality: Our methodology is a completely integrated approach to the natural eyesight recovery healing not only the eyesight but the whole organism, and also train healthy vision habits. |
| | You're Safe: If you think that our trainings is not appropriate for you, enroll in the course and refund anytime within 14 days. |
What is 100% (20/20) vision?
The term 100% or "20/20" and similar fractions (such as 20/40, 20/60, etc.) are visual acuity measurements. They also are called Snellen fractions, named after Herman Snellen, the Dutch ophthalmologist who developed this measurement system in 1862.In the Snellen visual acuity system, the top number of the Snellen fraction is the viewing distance between the patient and the eye chart. In the United States, this distance typically is 20 feet; in other countries, it is 6 meters.
At this testing distance, the size of the letters on one of the smaller lines near the bottom of the eye chart has been standardized to correspond to "normal" visual acuity – this is the "20/20" line. If you can identify the letters on this line but none smaller, you have normal (20/20) visual acuity.
What our students say about us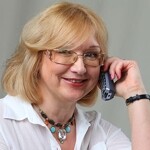 I see these classes as fitness for the eyes.
A wide variety of techniques, from which you can choose those that like most of all.
I feel the great potential of this school. The training provided everything: knowledge, practice, and motivation!
I liked the friendly atmosphere of the classes.
Thank you all! I wish you successful and creative growth!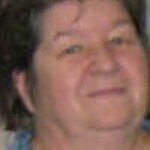 The program really works and allows a person to recover vision!
Of course, this is not achieved immediately, but the results showed confidence that this is real.
I don't use glasses any more. My head stopped hurting. I can read a small text without glasses and without any tension, it became easier to drive a car,
and it is unusual to drive without glasses. Thanks!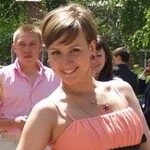 More strength and energy appeared. It's much easier to wake up in the morning now.
My sleep is much better than before.
I have enough energy to do everything I planned and even more, and I'm always in a positive spirit!
And most importantly - I improved my vision, began to see more clearly!
Thank you for your approach!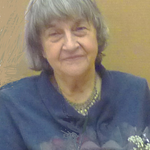 The main thing is that I don't only save my vision, but also gradually improve it; I stopped feeling insecure and believe in further improvement!
Secondly, the vital tone of my body has completely changed to the better. My sleep was restored. And it is also very important — exercise is a pleasant habit now. It was difficult at first, but now I gradually get the feeling that I now have a lot of new skills that improve the quality of my life. Yesterday for the first time I felt that my eyes are relaxed without effort!
Artist-restorer of the highest category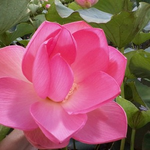 After the lesson, I began to see one line more clearly, there was a lightness in my eyes, my eyes opened wider.
I really liked the warm-up. The discomfort from the eyes, pressure, tension went away. It feels good.
It was valuable for me to learn about healthy visual habits. The new idea was to look into the distance. I also focus on the habit of looking not only using my central vision but also peripheral one.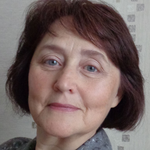 In addition to the benefits for vision, exercises have additional beneficial effects, for example, against a headache, and after the exercise, the headache went away.
Very simple actions, but lead to real results!

I liked the exercises with closing and opening the eyes.

It is interesting to follow the changes in vision and clarity. I think that's what gave the greatest effect from the classes.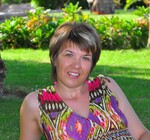 Before the class, my head was heavy.
I feel great after the class, I feel refreshed, refreshed, and have a clear mind! I really liked all the exercises. The tension in the neck disappeared, there was some improvement in the vision, especially in my right eye.
You'll pass through 3 steps:
You will begin to train healthy visual behavior determined by:
calm relaxed gaze
no "squinting" or narrowing the eyes
no doubled or rare blinking
regular eye relaxation
reducing diopters in glasses.
Gradually, you will feel that healthy visual behavior is moving to the level of habits and you are increasingly experiencing "flashes" of clear vision.
Using the elements of yoga and qigong you'll restore the blood circulation of the visual system.
Using special skills, you will train the balance of the oculomotor muscles to normal and train your vision near and far. This way you will reach eyesight acuity close to 100%.
Get Instant Access
To Powerful Guided Sessions
& Other Tools For Daily Use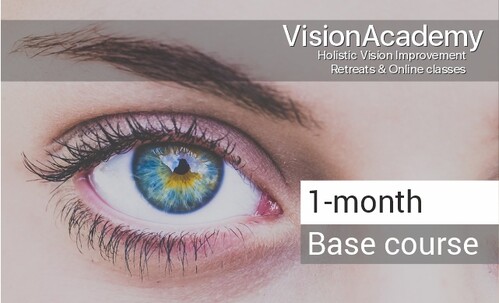 €3.30/day
Billed today as one payment of €99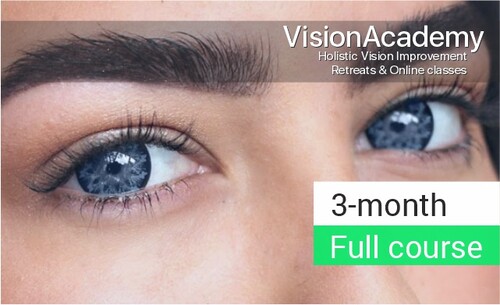 €83/month
Billed today as one payment of €250
€75/month
Billed today as one payment of €450
Comprehensive plan
for excellent results
The program is designed for gradual, step-by-step, natural training of skills for managing the health of your vision. An experienced instructor will guide you through each step of vision recovery. He will help you to follow your daily routine plane in the most effective way.

---
VisionAcademy provide a holystic methodology, based on synergy of six sections, which strengthen and supplement each other.
The system allows you not only to recover your eyesight to 20/20 (100%), but also significantly improve the overall tone of the whole organism and keep it healthy throughout life.
An important task for you will be to achieve relaxation of the muscles involved in accommodation and restore healthy blood circulation of the visual system.